Trivia Challenge
Date: Divisions Red & Orange – Wednesday, October 18th                                          Divisions Blue & Green – Thursday, October 19th
Site: Graduate Hotel – 141 N 9th St, Lincoln, 68508
Time
Check in – 5:00 pm
Competition starts – 6:00 pm
Duration of Event
Approximately three hours.
Roster Limit
Team consists of up to 10 participants, companies are allowed one open team.
Notes
Rules will be posted closer to competition date.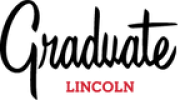 Hosted By

Sponsored By
Eligibility
All players must be regular employees (full, part time, or interns) of companies registered for the Lincoln Corporate Games.
Point System
1st Place – 600 Points
2nd Place – 500 Points
3rd Place – 400 Points
4th Place – 300 Points
5th Place – 200 Points
Companies will receive 80 points that don't place in top 5 in the Lincoln Corporate Games Trivia.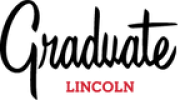 Hosted By

Sponsored By